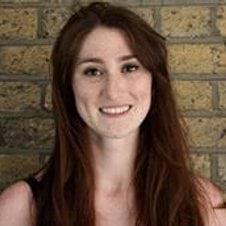 Hannah Little
Fundraising Manager: Digital – Fundraising and Marketing
Hannah is delighted to join the team as Fundraising & Marketing Officer. She brings extensive digital experience from her previous role as a freelance digital marketing manager, having served a variety of industries across her five year career. 
At Womankind, Hannah is responsible for the planning and execution of direct, email and social media marketing campaigns as well as developing engaging content which showcases the incredible work of Womankind and our partners around the world. Hannah actively looks for opportunities to boost income through creative online and offline fundraising campaigns. In addition, she communicates with supporters about legacy and in memory donations. 
A passionate advocate for a woman's right to choice, Hannah co-founded the London-Irish Abortion Rights Campaign - a grassroots organisation which campaigns for free, safe and legal abortion access in Ireland and Northern Ireland. She has recently returned from her native Ireland where she supported the successful referendum campaign for increased abortion access.